South Fork of the Snake River Fly Fishing Report:
Update (Feb 17, 2017):  Not much has changed since Feb 1st, South Fork Snake Streamflows  have been holding steady after an uptick on Feb 11th at Heise.  Pallisades is currently 41% full and is slowly filling.
The South Fork of the Snake River has been fishing quite well.  Those of you looking for a great day, head up to the Swan Valley area.  There will be some dry fly action on sunny days and when temperatures start to get around 32 degrees and above.  When packing your fly box, make sure and take midges, rubber legs, small zebras, & dark streamers in black & dark olive.  You can also use a San Juan worm or an egg pattern, but only when you're super desperate or approaching an "oh-fer" or close to getting skunked.
Reserve your Snake River Guided Fly Fishing Trip Today.
[awesome-weather location="Swan Valley, Idaho" background_by_weather="1" hide_attribution="1" size="tall"]
xxxxxx
xxxxxx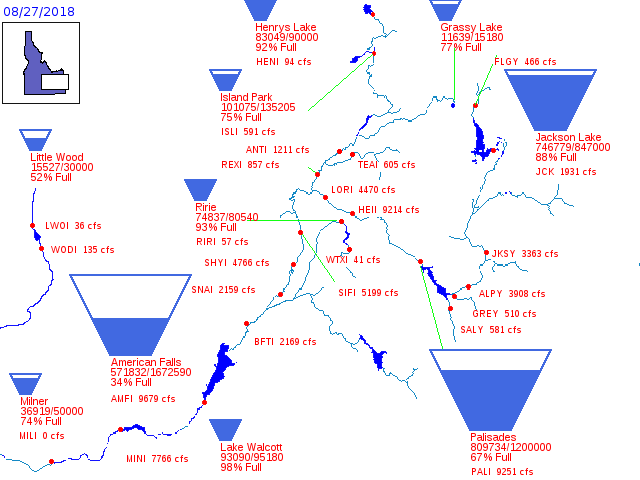 Wintertime fishing is all about getting out, enjoying a little more solitude, and hopefully finding some good fishing! During the winter months, feeding windows shorten and tend to happen more towards the warmest part of